January 13, 2016 — Listed on Zillow for  $139,000…

Download the brochure: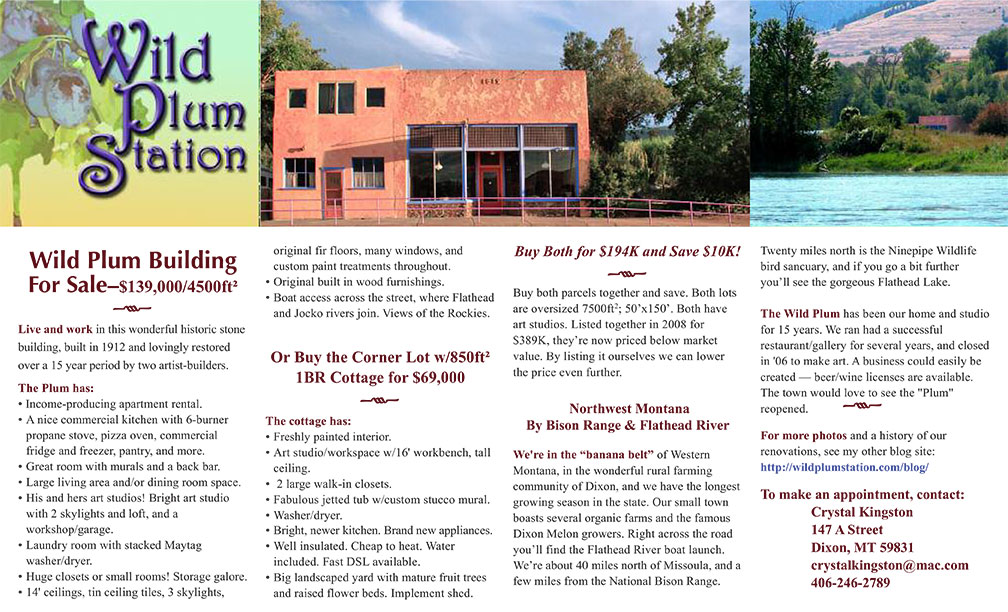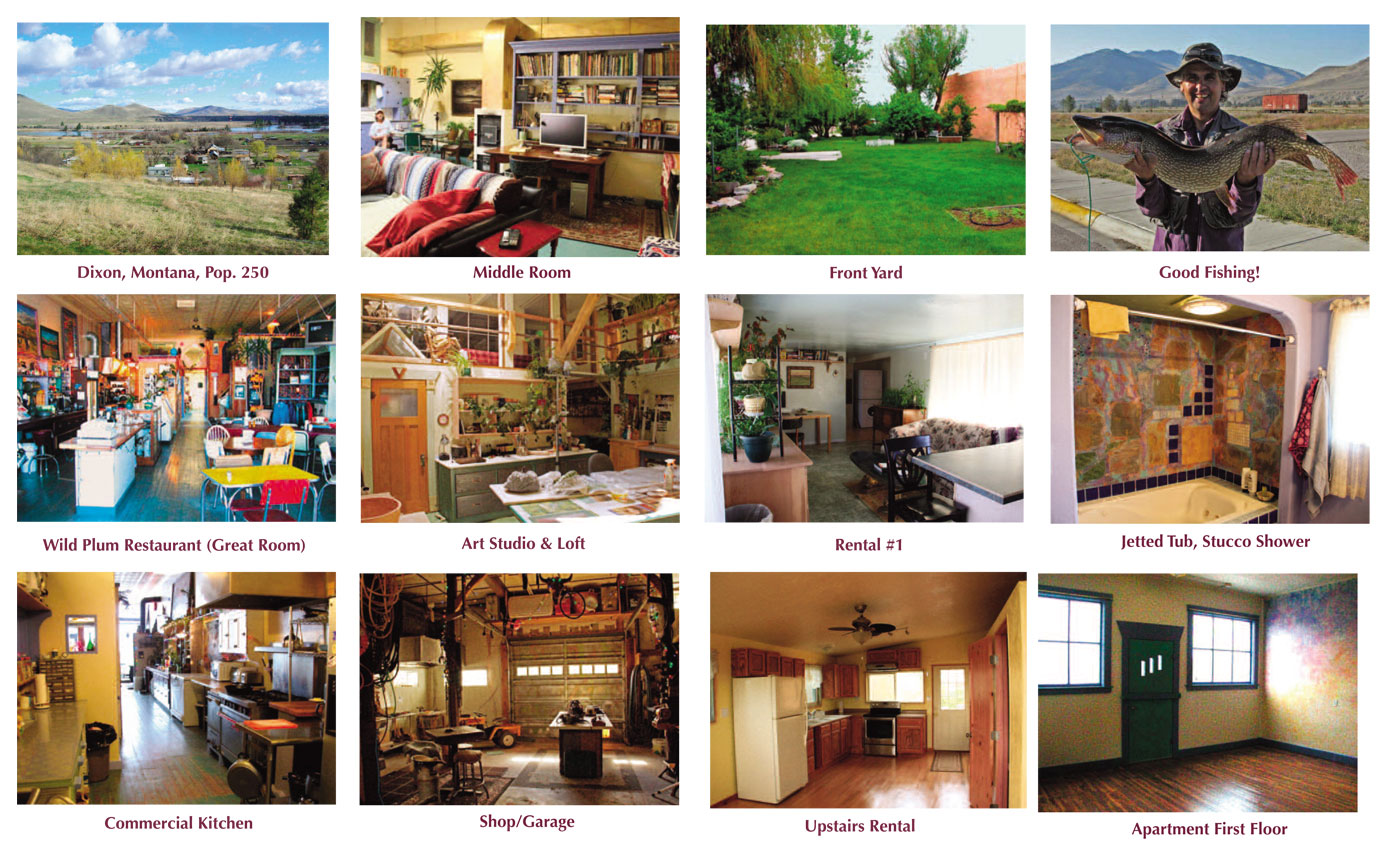 OR for $194,000 to Include the Corner Lot with Rental and Large Yard!
Live and work in this wonderful historic stone building in Northwest Montana by the National Bison Range & Flathead River. Built in 1912 and lovingly restored over a 15 year period by two artist-builders, the Plum and  rentals are situated on two oversized corner lots. The two income-producing rentals both have spacious art studios. Listed in 2008 for $389K, we've now priced it well below market value so it will sell and we can "retire." By listing it ourselves we can lower the price. Or buy just the store for $139,000 and I'll keep the corner lot.
The Plum has:

A nice commercial kitchen with 6 burner propane stove, pizza oven, commercial fridge and freezer, pantry, and more.
Great room with murals, back bar.
Large living area or commercial dining space.
His and hers art studios! Bright art studio with 2 skylights and loft, and a workshop/garage with a shop sink.
Laundry room with Maytag stacked washer/dryer.
Giant closets. Lots of storage.
14′ original tin ceilings, 3 skylights, fir floors, windows and custom paint treatments throughout.
Original built in wood furnishings.
Boat access across the street, where Flathead and Jocko rivers join. Views of the Rockies.
We're in the "banana belt" of Western Montana, in the wonderful rural farming community of Dixon, and we have the longest growing season in the state. We're about 40 miles north of Missoula, across from the Flathead River and near the National Bison Range. The Wild Plum has been our home and studio for 15 years. We ran had a successful restaurant/gallery for several years, but closed in '06 to make art. A business could easily be reopened — beer/wine licenses are available. The town would love to see the "Plum" reopened, and so would we. The timing is right for a locally-grown produce outlet and cultural meeting place. I could possibly assist an entrepreneur who might want to collaborate.
Contact me for more information:
Crystal Kingston
147 A Street
Dixon, MT 59831
crystalkingston@mac.com
406-246-2789
For more photos and a history of our renovations, see my other blog site: http://wildplumstation.com/blog/