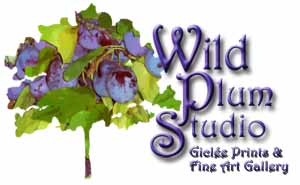 About Crystal Kingston
& Piere Pahl
Crystal attended art school in New York City for four years while working for a framer and waiting tables. She also did a semester in Paris through the CUNY exchange program. Then, at the onset of the digital revolution, she completed a 300 hour desktop publishing course at the Printing Trades School where she was introduced to the Mac and an innovative new program called "Photoshop." She had a successful career in the printing and design industries before moving back to her home state of Montana.
Piere holds a degree in art from MSU. He worked in the building trades for many years, specializing in custom built timber framed homes.
Wild Plum Station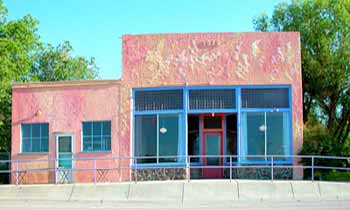 Together we purchased the historic Dixon mercantile building and began what has been an ongoing restoration project. We operated the Wild Plum Station from 2003–2006, serving our community as a local meeting hall, restaurant and pub, with live music on weekends and monthly rotating art exhibits featuring our work and others'. It was while running "the Plum" that Crystal began reproducing artwork and making prints for our customers, while Piere made custom frames.
Our New Name — Wild Plum Studio
Equipped with a new Mac, a 30" monitor and a Canon 7D camera, Crystal went back to art school in 2010 as a media arts major at the UofM in Missoula. She recently completed her final semester.
We also acquired two new printers: a large format Epson 9900 and a Canon Pro 9000. Since then, we have created hundreds of beautiful prints for ourselves and others.