Here's my Thunderbird animation:
Thunderbird from Crystal Kingston on Vimeo.
————
My Thunderbird project is now in its fourth week. The "progress" tab has the most info, with some paintings I worked on this weekend. I'll post more stuff as time permits.
Here's a sketch of my vision of the future, after the Thunderbird has recreated the landscape.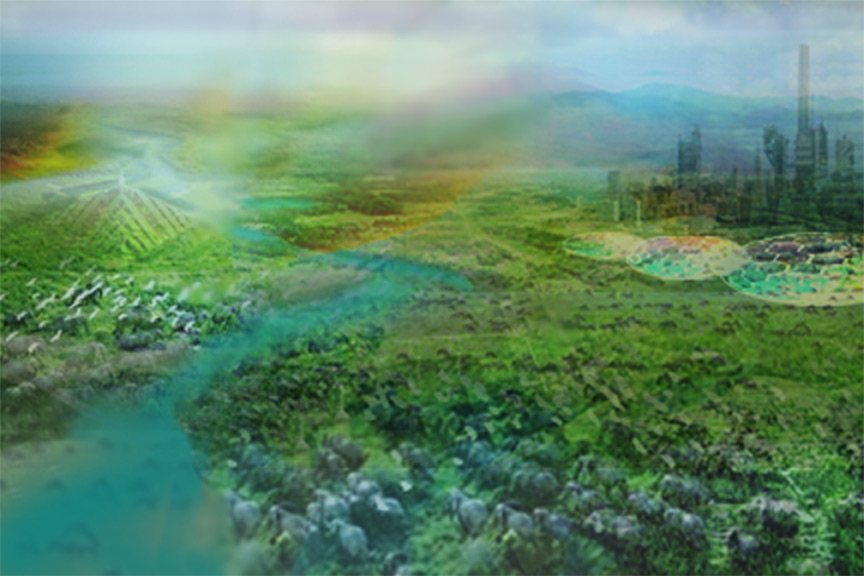 Here's a new storyboard for the middle part of the story: