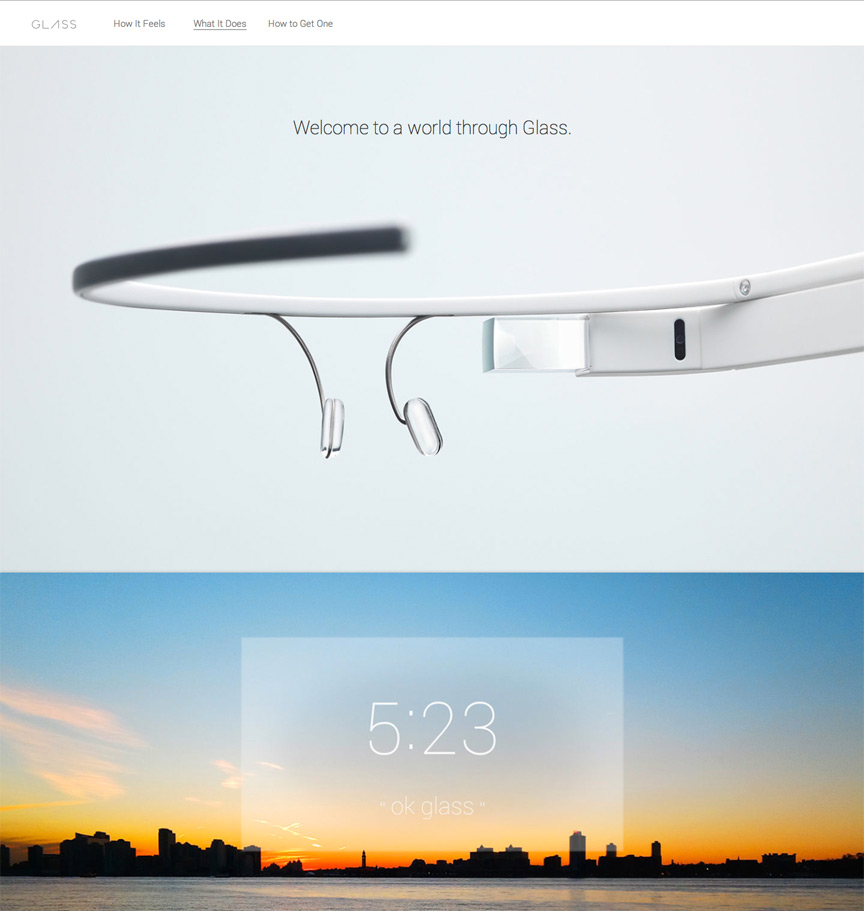 YouTube Vids Worth a Look-see… and Other Sites I Like
If you have an Apple TV, the main menu has YouTube which offers an option to select Most Viewed— today's, this week's or all time. "Charlie bit my finger – again !" still holds first place, with an amazing 513,191,088 views! (This says a lot about our culture, yes?!) A "most viewed" computer YouTube search yielded some of the same results, but others besides.
Google Glass was an intriguing short, with just enough info to hook the viewer, but not enough to say what it was. It worked! I was inspired to check it out, and you should too. It features cutting-edge technology. The site is very beautifully done and très intéressant! Here's a taste.
We're looking for bold, creative individuals who want to join us and be a part of shaping the future of Glass. We'd love to make everyone an Explorer, but we're starting off a bit smaller. We're still in the early stages, and while we can't promise everything will be perfect, we can promise it will be exciting.
YouTube also created a fun, punchy vid that is a montage of most searched for terms from last year. On the computer, this search result yielded different results than the Apple TV. Here's one featuring Psy. It appears Google is heavily into the film biz.
Incredibly, and much to my delight, the video with 15th ranking spot for most viewed is a political piece from May 12, 2009, by the inimitable Alan Grayson: "Is Anyone Minding the Store at the Federal Reserve?" Over 4 million people thought it worth a look.
Also near the top are "The 20 Most-Watched TED Talks," including the famous Steve Jobs 2005 Stanford Commencement Address.
Vimeo has some great channels which feature professional creatives' work. I watched an amazing puppet animation tonight that knocked my socks off.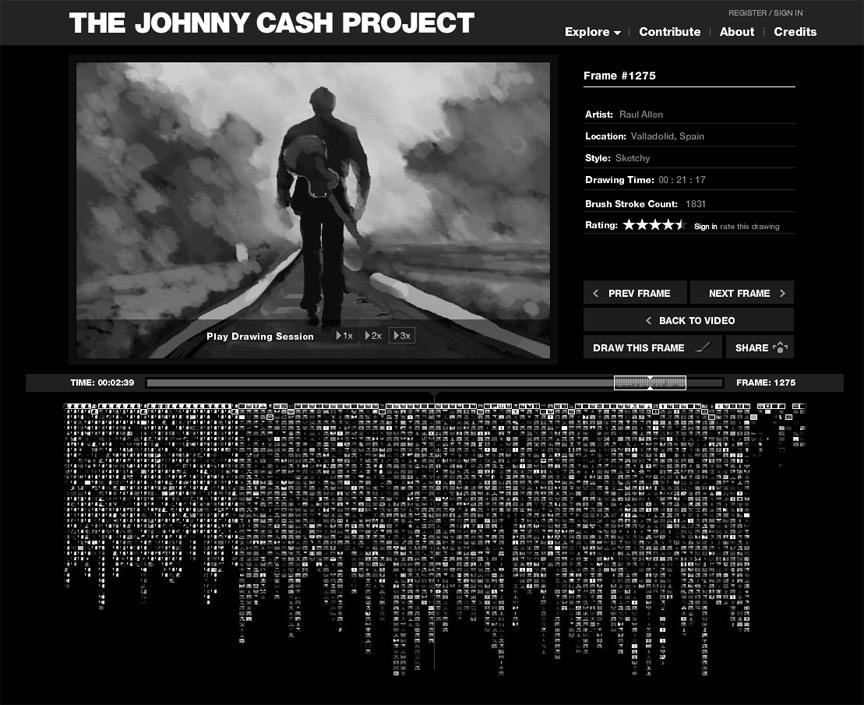 One of my favorite creative sites is a collaboration. Don't take my word for it! You HAVE to see it and explore. It's beautiful, and will stay with you. Pause it and give it a moment to download. It's bandwidth heavy.
Here's one more collaborative site, this time for animation.
For software tutorials, I've had an ongoing subscription to Lynda.com for several years. It takes an investment of $25 bucks a month, but seriously, I could have saved myself the expense of college and maybe come out of three years knowing more about the tools we use on a daily basis than I know now. Of course, I would have missed out on all the experiences and such, but if I had it to over, who's to say what I would do?
In Bob Boyer's class, of course we all learned about some great free documentary and film sites, but just for fun I'll post a few links I bookmarked back when I had the class, and some I've added over the years. I still refer to these from time to time. http://topdocumentaryfilms.com, http://www.openculture.com/freemoviesonline, http://www.nfb.ca, http://archive.org.
Everyone already knows about the Adobe Design Center, I'm sure. And of course Creative Cow for software tutorials. Did you know you can watch Creative Cow via podcast?
I'm a bit of a news junkie, and I get my daily news-fix from podcasts I subscribe to, which I can Airplay to my Apple TV. This includes Democracy Now, Bill Moyers, and Rachel Maddow. The Young Turks have a YouTube channel and a podcast. Cenk always gives me a good laugh. And, speaking of making news funny, there's always Jon Stewart. Chris Hayes is one of my favorite news journalists, and can be seen here on weekends. Chris is a very smart guy and savvy, and he always has guests who are well informed.
I've already put this link up here, but it's worth a second mention: Films For Action. As long as I'm getting political here, check this out. It has free documentaries you can subscribe to, hosted by one of my favorite filmmakers, Adam Curtis. The blurb:
Thought Maybe is an online repository of films covering topics challenging modern society, industrial civilisation and globalised culture. This site is an independent and autonomous online library to inform, inspire and provoke action. It's not like other websites… Learn more » http://thoughtmaybe.com/about/
I actually use Facebook to get a quick overview of what's going on in the news when I don't have time to do research. I've friended quite a few politically-oriented pages like Truth-Out, so get snippets of info I can follow up at my leisure. A few other sites I trust for news include: The Nation Magazine, Common Dreams, and Truthdig. I enjoy reading Glenn Greenwald on The Guardian and Matt Taibbi on Rolling Stone.
Now that I've got this page started, I'll keep adding good political links as time permits.